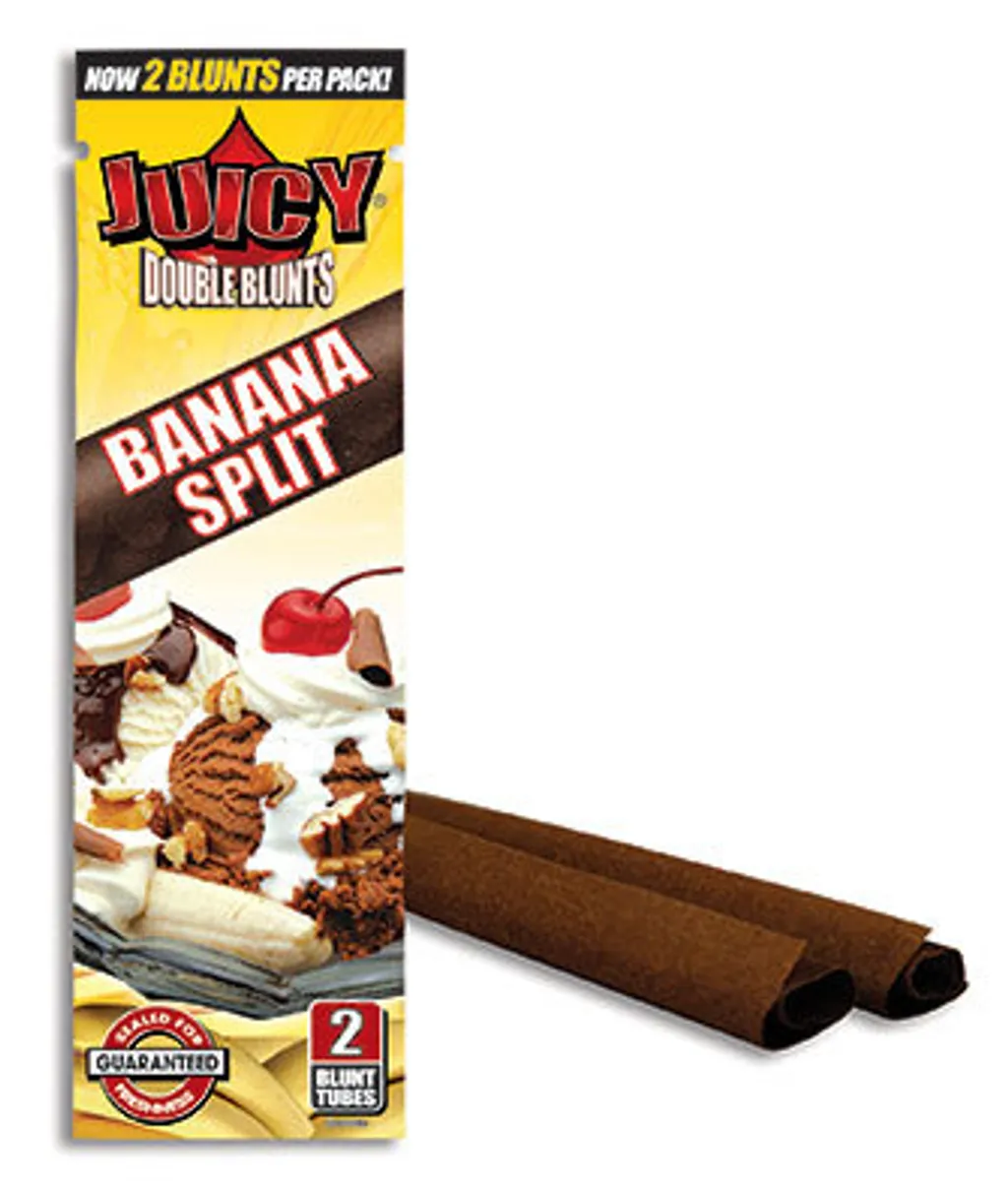 Juicy Blunt Paper 2 pieces - Banana Split
Juicy Jays Double Wraps BANANA SPLIT Blunts add an incredible flavour to your smoking mix, and BANANA SPLIT is great flavour for everybody with a sweet tooth. Juicy Jays Double Wraps BANANA SPLIT help you add an extra bit flavour to your blunt wrap.
Each flavoured blunt also has a useful glue strip making it easy to roll with as well as a packing tube.
"Juicy Jays" double blunt pouches are packed with 2 wraps, letting you appreciate and enjoy the fantastic flavours again. The re-sealable zip lock also means that each blunt keeps fresh and tastes just as good as your first.
Juicy Jays® Blunts the most flavoursome blunt wraps. What makes Juicy blunts better than all the other blunts? This is due to the famous triple-dip® flavor system that ensures the flavour is dripped on three times and left to soak for over a week, making sure when you are smoking Juicy Jays blunts each blunt is packed with flavour.
Customer comments
| Author/Date | Rating | Comment |
| --- | --- | --- |