How do I apply DISCOUNT CODE during checkout at www.mytembakaushop.my?
To use DISCOUNT CODE:
After you choose the product,
1. Click "Add to cart" button on the products you wish to purchase.
2. Click "Continue Shopping" to continue add other products into the cart or click "View Cart" to proceed to check out page.
3. You may edit the qty of item order and click "Update Cart" for new total. Once you confirm with the product and qty of the product click "Check Out" .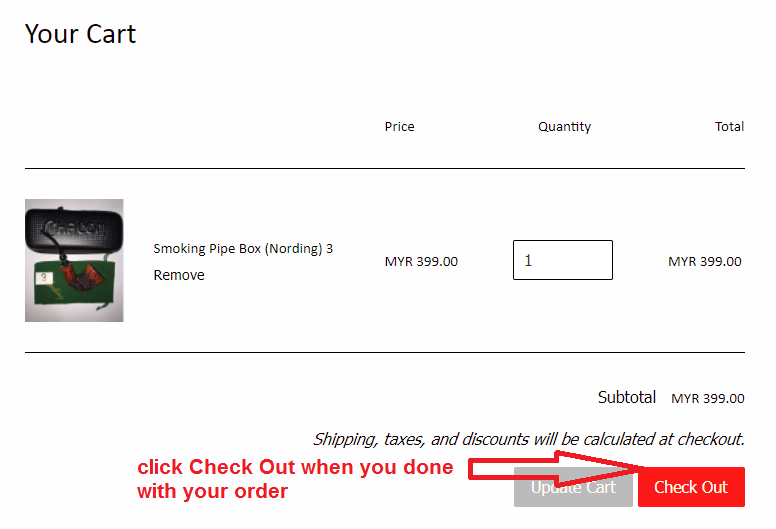 4. You'll need to key in your shipping address on the "Shipping Address" page. Key in "Discount code" if you have any. ( in this newsletter DISCOUNT CODE is : NOMORE6)
If you have any special request for the products, please write in "add a remark" column and click "continue" button.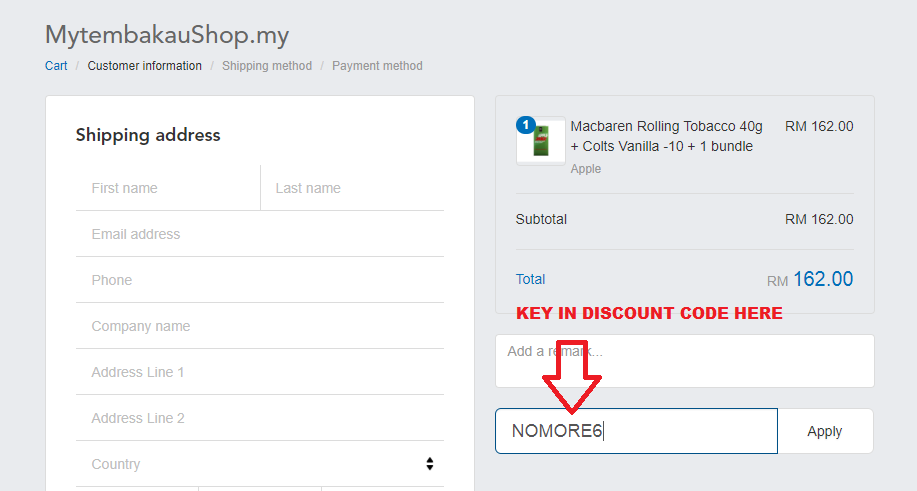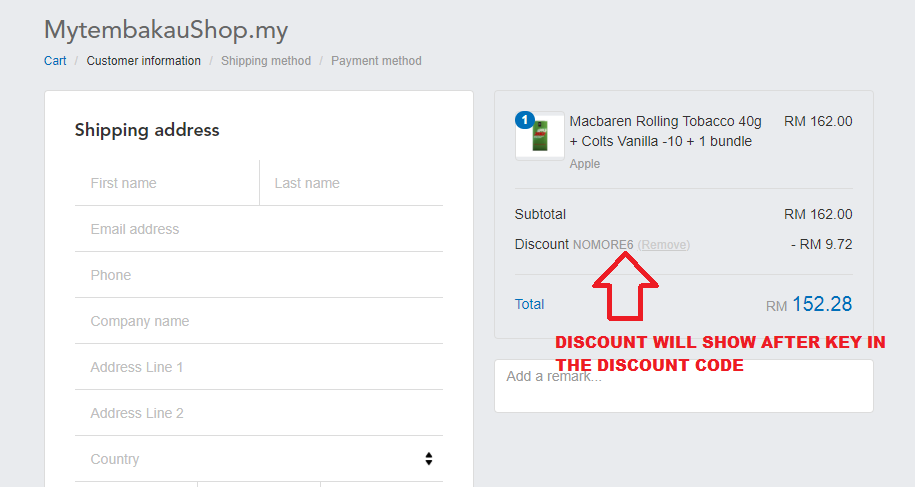 5. From here, you need to select your shipping methods and click "Continue" button.
6. Next you'll need to choose "AGE CERTIFICATION" . If Below 18 years please kindly exit the page.Then click "Place Order Now" button.
7. Next you'll need to choose your payment method: Credit / Debit Card or Internet Banking FPX
8. Complete and wait for email with tracking number.
9. Enjoy the products.
---