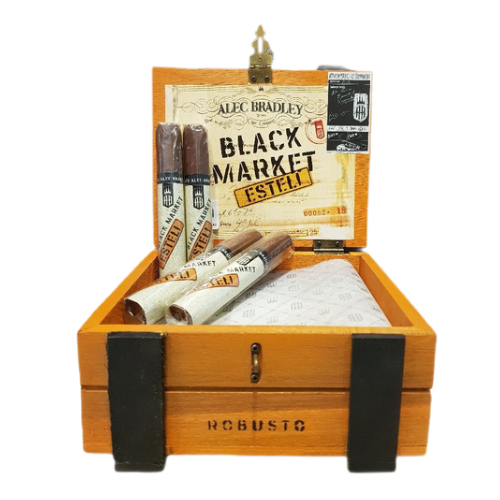 Alec Bradley Black Market Esteli Robusto
Black Market gets spicier.. Alec Bradley Black Market Esteli has earned an impressive 93-point rating along with being named the #9 Cigar of the Year, noting: "A rich combination of savory and sweet, this oily torpedo is loaded with earthy, leathery notes balanced by undercurrents of raisin and cocoa. Delicious and satisfying."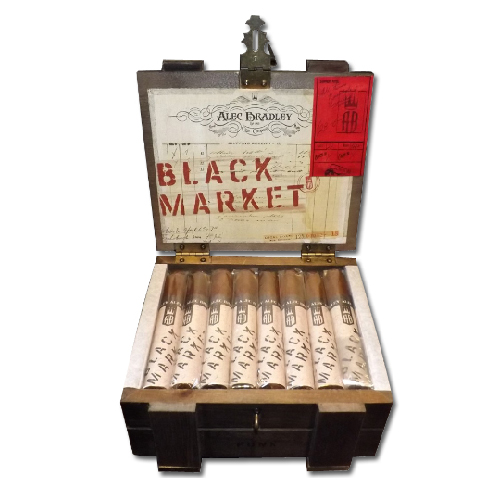 Alec Bradley Black Market Punk
Punk, from the Alec Bradley Black Market collection, is a premium handmade cigar that showcases the flavor and construction quality the brand has built their esteemed reputation on. A dark Nicaraguan wrapper gracefully enrobes a
well-seasoned Sumatra binder, and a delectable medley of rare fillers from Honduras and Panama. Boasting a medium-bodied complex, this flavorful masterpiece delivers a warm profile of sweetened spices, earthy notes, nuances of black pepper, and just a hint of licorice— making for one of the most intricate premium cigars available today. The Alec Bradley brand has made a name for themselves by continually delivering some of the best built cigars available today, but Black Market's Punk has outdone itself on another level, adding layers and layers of flavors like no other.
PerBox / 22 sticks